I created this My Favorites page to easily list the amazing products & companies that I know will add value to your life. Most on this page have been used by myself or my family. I have included great information on a good budget, working from home, blogging, and cheap web hosting; There are even legit paid surveys. I truly use and love theses companies enough to tell you about them. Also, by trying them out, you can quickly find the most amazing products and helpful services. This page has them here for you all in one place.
---
We hope you try out and enjoy all the recommendations on our site. The team thoughtfully selects each one with our readers in mind. And, just so you are aware, Shaunalana.com does contain affiliate links on some posts/pages. That means we may receive a commission for purchases made through the links on this page/site. However, It comes at no extra cost or time for you. This simple method of sharing is how we can continue to support shaunalana.com and share our unique content. If more information is wanted, see the full disclaimer – here.  -Shauna 
---
Good budget, Money Help, & Money Saving websites
Helpful Related Posts
$5 Meal Plan
$5 Meal Plan is a weekly meal plan service that can make your meal planning as simple and easy as possible. For only $5 a month you will get your plans and grocery list sent straight to you. The things I discovered since I have joined and I have been using this program are, the meals are very easy to cook and budget-friendly too! Sign up now or get more information here!
A Really Quick Side Note:
If you shop online then you may want to take advantage of Rakuten. It is an excellent website because you can earn free CASH BACK for just shopping online like you usually do. All you do is, go to the Rakuten site then click the store you want to shop at. Then shop! I added it to My Favorites because I can shop and make money! Yes! It's that simple. See, Rakuten gets a commission for you using their site. Then, they share a percentage with you! You will get an extra $30 if you spend $30 when you sign up using my link HERE. Get your BIG FAT CHECK! With that in mind, let's continue, shall we.
My Favorites: help with Blogging, and blogs
Helpful Related Posts
Real Quick Side Note
Bluehost is the best If you want to start a WordPress blog and you want to do it by spending the least amount of money possible. you really must choose it for your hosting. one of the top, but cheapest web hosting places available, Bluehost allows you to host your own blog for just $3.95 a month! see more details here.
Tailwind (Traffic, Branding & Marketing Help)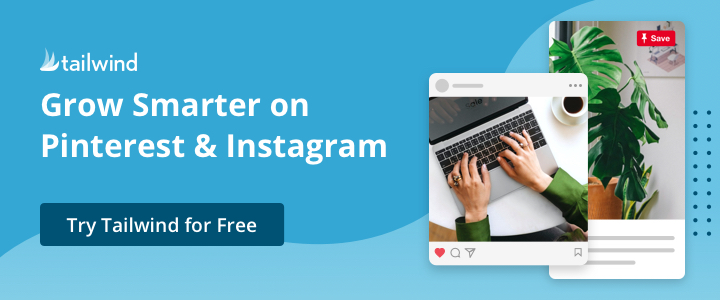 Tailwind is a unique platform. It allows you to schedule your Pinterest pins and Instagram posts. You can add on Facebook and Twitter too, but the websites' main focus is Pinterest and Instagram. Tailwind gives an in-depth look at the analytics of your social media post/pins too. You can really get a lot of insight into what's working for you. This website has really helped me to grow my blog pretty quickly. The tailwind tribes and smart loop extras are almost invaluable when it comes to blogging for me. Tailwind is very easy to use and has helpful training videos. See for yourself and Join Now
Smart.bio is the most powerful FREE Instagram bio linking tool. Grab yours today!
Fivver (Has everything)
Fivver If you are looking for website design, graphic design, a header image, or anything else related to your website, Fivver is a great place to find what you are looking for. Sign up using my link HERE and get 20% off.
Personal Budget – Make Money Online
Helpful Related Posts
Something you should try out
Swagbucks the #1 legit paid survey company to make money with on my Favorites list. You earn gift cards and cash for just completing tasks like you normally would online, like shopping, searching the internet, and taking surveys. They give out thousands of gift cards every day. Also, I've been using Swagbucks for a fair bit of time now myself – and I love it! If you want a 300 SB Bonus (SB Stands for Swagbucks) when you earn 300 SB in the first 30 days, use my link to sign up. You can sign up for Swagbucks here. You can also, Add the Swag Button for Chrome and Shop directly at your favorite brands' websites. There is a special notification that shows up that tells you when to activate SB Cash Back. (Yes! It is just that simple and impressive)
Inboxdollars
Inboxdollars made my favorites list because, to me, it is the easiest Paid survey way to earn extra money online. Earn by taking surveys, playing arcade games, watching videos, printing coupons, scanning products in-store, searching the web, and reading paid emails. You can cash out at the $30 mark, with awesome payment options (check, PayPal, or egift card.) Sign up HERE now to get your $5 bonus signup incentive.